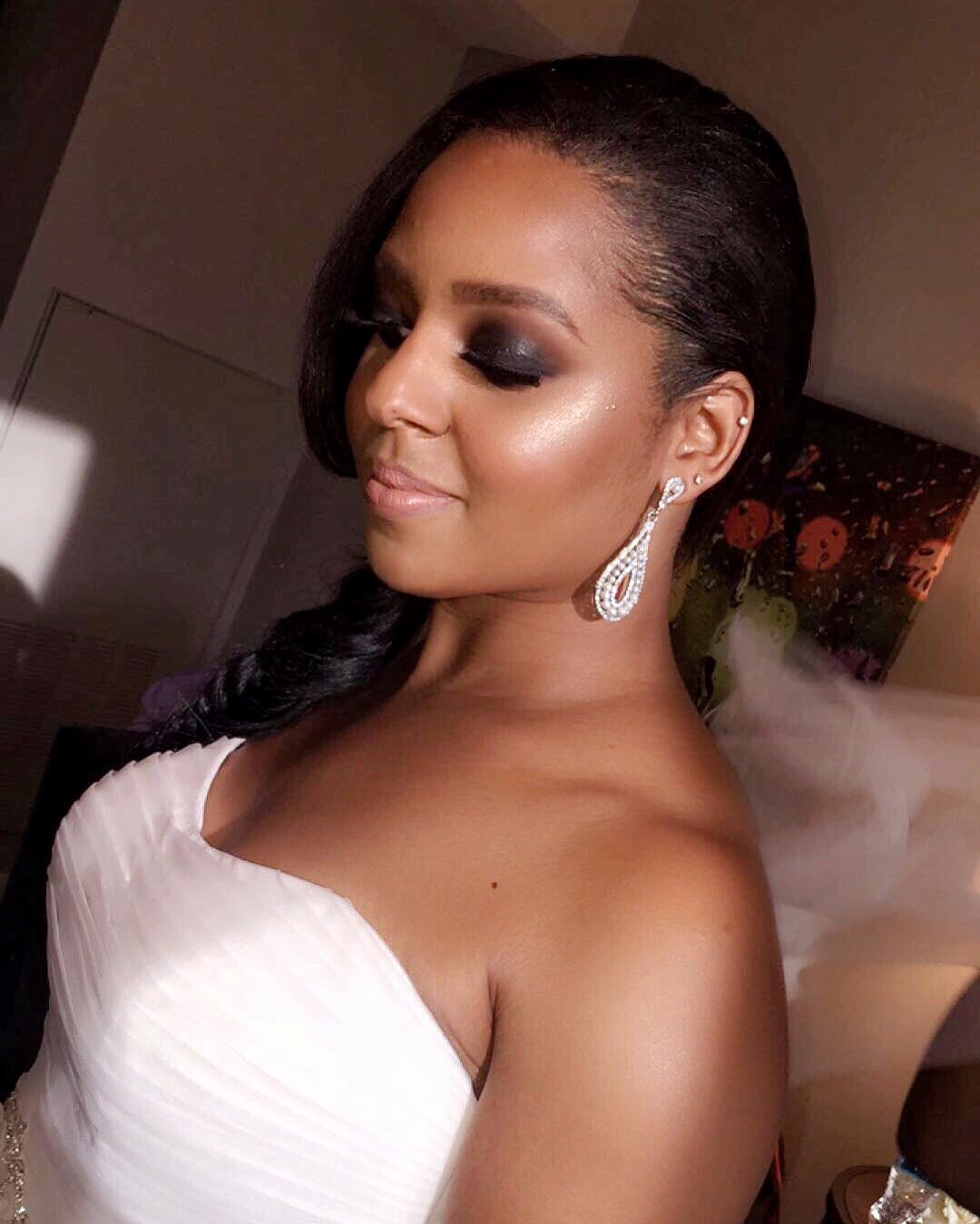 Congratulations! You're ENGAGED! Words can't express how grateful I am that you're considering me for your big day! I truly love working behind the scenes of weddings and it's my goal to make sure that you look breathtaking on your day!
I want to help you have your dream wedding!
My approach to makeup is very unique. I want to know how you picture your dream wedding to be, what are the feelings you desire to feel, how will your decor be? I'm sure you're asking yourself why does a makeup artist need to know all this? All of that information helps me create a flawless, high-end look that will pair perfectly with your vision for your wedding day! I take the time to understand your vision and I find that working with my clients in this way allows me to build a custom package specific to your needs!
Being that I work with my clients in such a hands-on manner; I am only able to accept a small number of weddings per year. If this sounds like an experience you desire for your big day, please fill out the form below in great detail so that I can get to know you and your vision a bit more.
I look forward to hearing from you soon!